So you find yourself to be genuinely motivated to incorporate a new fitness routine into your already busy life. You are determined. You are excited about all the positive potential outcomes you will see in your physique. You daydream about how many inches off your problem-area you will lose, or how toned your abs and calves will end up being 6 months from now.
You might kick start your new workout plans like your life depends on it (…sometimes, your life does depend on it.) Or, you may be the type of person who really needs everything to be perfect: your mindset, your energy, your stamina, and your motivation in the moment right before you show up for your "scheduled sweat time."
I call this type of individual a "Sweat Perfectionist," mostly because I used to be this type of person, and I know how it goes when the workout-time approaches. "It's been a crappy day at work and…I want to go home and pretend like this isn't my life…" or "…I need to decompress first…" or "I better go walk my dog/pick up the kid(s)/hit the grocery store/clean the house, etc. or I will come home to an even bigger mess than my emotions already are right now…"
The list of "reasons" to put off your Big Workout Goal *that you were sooooooo pumped up about!* is endless, especially when working out is new to you.
First and foremost, if you have not looked into Your Fitness Type, I strongly recommend you start there. It is always extremely empowering to understand how your mind, body, and emotions naturally function in different situations. When it comes to starting a new fitness regimen, you will be more successful if you know what environment, activities, and social interactions are most conducive to your Fitness Personality type. Now, comes the fun part!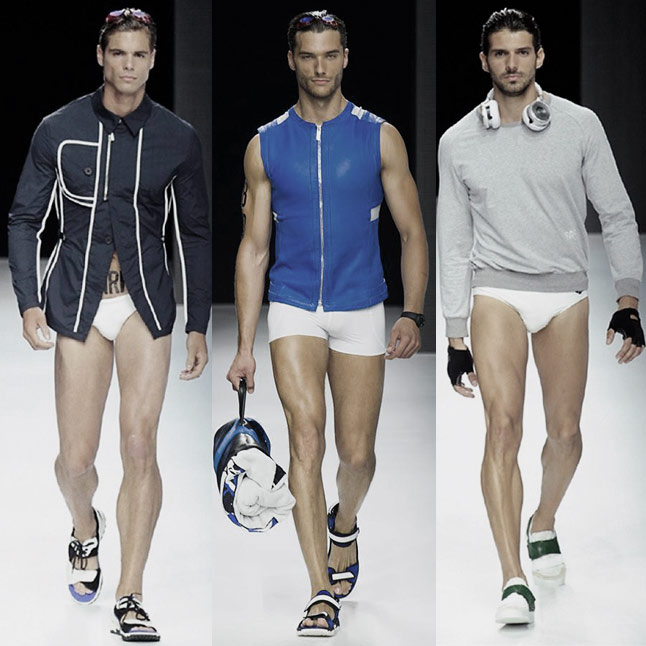 For most of us, fitness = sweating, and sweating = "Who cares what I wear? I'm just going to sweat anyway." But this can be a huge deterrence to the enjoyment of your new exercise routine! (At least, it often times was for me!) Don't you get excited when you put on something different from your everyday work clothes or leisure-wear? Isn't it so much fun to get dressed up in something you don't normally wear? It's like being a kid and dressing up for Halloween, or going to the prom in high school—it's different…and it can be special, if you choose to think of it that way.
Fashion—or rather, as I prefer to think of it, 'Self-Expression'—is an opportunity to tap into one of those 'other' parts of you, and express that! It is creative, fresh, and new! Deepak Chopra refers to these 'other parts' as "Archetypes." Heather Ash Amara wrote excellent suggestions for tapping in to your Archetypes in her bestseller, "Warrior Goddess Training," (which I strongly recommend every woman, of every age, read!)
Both men and women alike can benefit from tapping in to an Archetype—which allows us to express aspects of ourselves that often get hushed by our regular, everyday, "Responsible-Self."
Tapping in to your own personal, ideal "Fit-Archetype," is a wonderful way to ty on a different look, tap in to unexpressed emotions, (not to mention get excited about your workout!) and invigorate some of those little hidden aspects of yourself that you haven't expressed in years, sometimes decades, or ever!
How to Tap in to your Fitness Archetype:
1. Take a moment to explore the Fitness Personality Test first, to best understand when, where, and how you will most fully enjoy working out.
2. Consider the activities that would be the most in-alignment with your Personality type. (Refer to my previous Fitness Personality Blog Post for more details.)
3. Do some research…I suggest Googling images of those activities with key search words, such as "Triathlon Gear," "Ironman winners 2015," "Dancer Fashion 1980's," "Yoga Fashion trends for Men," "Hiking Fashion trends for Men/Women," etc. See what appeals to you.
What "looks" best represent that "Fitness Archetype" in your mind? What looks inspire you to get out there and move your body? What fitness fashions get you excited about working out?! You may be thinking: "I don't have the kind of body to wear that yet." Don't hold yourself back!
We are all a work in progress. The point is to be inspired by a look that you can incorporate into your own workout clothing, in whatever manner you are comfortable with—as long as it gets you excited to wear it! If you can afford it, go straight to the store and buy a few sets of the best sweat-wicking clothes to work out in! More realistically, most people are on a budget of some kind or another, in which fitness has not been made a priority factored in to spending at all yet, let alone the fashion to go with it.
So, I recommend you save these images that appeal to you, or better yet, cut them out of some fitness magazines, print them out, and hang them up somewhere like your closet, or in your underwear drawer (a private, inspiration-favorite of mine.) Identify the elements of the look that inspire and excite you. You may realize that it is simply the way a runner wears his hat, or the hairstyle in an image that gets you excited—practice that look. Or, it may be the shoes…or the way the sweat pants are worn. Maybe visualizing the "Rocky" –Stallone jog gets you psyched up…or maybe it's a sweatshirt that has the neck cut-out so it hangs off one shoulder, rocking that Jennifer Beals "Flashdance" look that makes you feel Über sexy!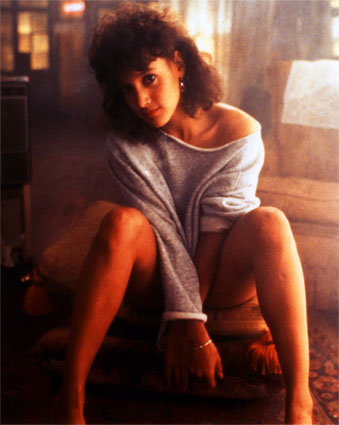 Whatever the fitness fashion elements are, I assign you this Personal Self-Growth Task:
Commit to expressing your Fitness Archetype in at least one way that you never considered doing or wearing before. That Archetype in you—it is a part of YOU, at least in some small way…and far more likely, in a very big, very frustrated way—quietly waiting deep down inside of you, to be seen, to be heard, to be expressed! And anything that feels dreamy, exciting, or inspired to wear for a workout, will make working out something that you actually look forward to, no matter what kind of day you've had or expect to have.
So, "Go Forth, and Be Fit!"